About the DRTC
The Vanderbilt Diabetes Research and Training Center (DRTC)
is a NIH-sponsored Diabetes Center that facilitates the discovery, application, and translation of scientific knowledge to improve the lives of people with diabetes.
The DRTC highlights the research of its members by brief videos.
Click here »
 to watch DRTC members describing his/her research.
---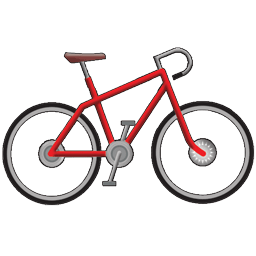 --- Employment Opportunities for Faculty and Postdocs

---
Daniel Lark, PhD, and colleagues publish new study on exercise and weight loss  
A new study published in Diabetes explains why exercise alone is not enough to achieve weight loss. The study was conducted by Daniel Lark, PhD, and members of the Wasserman Lab. The article has been featured in The New York Times.
---
Discovery by Vanderbilt-led group could lead to improved diabetes treatment
Vanderbilt graduate student Diane Saunders, Marcela Brissova, PhD, research associate professor of Medicine, and MD/PhD student Rachana Haliyur are first authors of a paradigm-shifting paper on type 1 diabetes.
---
Initiative seeks to address malnutrition among adult patients
VUMC researcher, Heidi Silver, PhD, RD, MS, recently conducted a new study addressing malnutrition in adults by providing an education- and training-based intervention for healthcare providers. 
---
Telemedicine simplifies gestational diabetes treatment
Video conferencing technology allows patients diagnosed with gestational diabetes mellitus more options for care.
---
Kevin Niswender, MD, PhD has been named Clinical Research Center Director at Vanderbilt University Medical Center
---
2018 American Association for the Advancement of Science elected fellows from Vanderbilt
Dr. David Wasserman, Dr. Richard Simerly, and Dr. Bruce Damon were elected to the 2018 AAAS Fellows. There are now 129 current and emeritus faculty from Vanderbilt that have received this honor. 
---
Pancreatic islets study may spur diabetes treatment advances
Investigators in the Vanderbilt Diabetes Research and Training Center (VDRTC) and collaborators at Stanford University have discovered new insights into the molecular mechanisms of cell proliferation in juvenile human pancreatic islets, information that could lead to new treatments for diabetes.
---
Gifts highlight strong, lasting bonds between
patients and healers
Gratitude and validation: Michael Fowler, M.D.
An enduring tribute: Shubhada Jagasia, M.D., MMHC
Read More »
The Vanderbilt Center for Diabetes Translation Research (CDTR)
and it cores provide services to investigators
with externally funded, diabetes-related
translational research.
Read More »
---