About the DRTC
The Vanderbilt Diabetes Research and Training Center (DRTC)
is a NIH-sponsored Diabetes Center that facilitates the discovery, application, and translation of scientific knowledge to improve the lives of people with diabetes.
The DRTC highlights the research of its members by brief videos.
Click here »
 to watch DRTC members describing his/her research.
---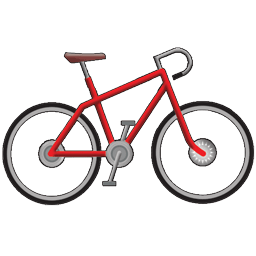 ---
Diabetes Day - Friday, November 2nd, 2018
Registration opening soon! Employment Opportunities for Faculty and Postdocs

---
NIDDK Director Lauds Medical Student Research Contributions
Griffin Rodgers, MD, director of the National Institutes of Health's National Institute of Diabetes and Digestive and Kidney Diseases (NIDDK), presented a lecture and observed poster presentations by several medical students including, from left, Charles Akiona from University of Hawaii, Kunal Sampat from Midwestern University Arizona College of Osteopathic Medicine and Monica Choo from University of Michigan. (photo by Joe Howell)
---
METP Training Grant Renewal
The Molecular Endocrinology Training Program (METP) at Vanderbilt University, led by Richard O'Brien, PhD, Maureen Gannon, PhD, Owen McGuinness, PhD and Brian Wadzinski, PhD, has been awarded their 5-year competitive renewal training grant to fund the program. The goal of the METP is to provide resources for training researchers in molecular endocrinology, and provide support for research labs working in areas such as signal transduction, the regulation of gene expression, beta-cell development, and metabolic regulation. This program has been supported by this training grant for 31 years.
---
Team explores diabetes drug's ability to treat RSV infection
A drug used to treat diabetes may point to new therapies for respiratory syncytial virus (RSV) bronchiolitis — inflammation and obstruction of the lungs' small airways. A multi-disciplinary team of Vanderbilt investigators has demonstrated that liraglutide reduces the inflammatory response to RSV infection in a mouse model of the disease.
---
Summer Research Training Program student is out to make a difference
Titilola Ogunsola was always interested in making a difference in marginalized communities. Throughout her education, she's worked with adolescents and adults faced with health disparities and difficult circumstances.
---
Daniel Lark, PhD, and colleagues publish new study on exercise and weight loss  
A new study published in Diabetes explains why exercise alone is not enough to achieve weight loss. The study was conducted by Daniel Lark, PhD, and members of the Wasserman Lab. The article has been featured in The New York Times.
---
Discovery by Vanderbilt-led group could lead to improved diabetes treatment
Vanderbilt graduate student Diane Saunders, Marcela Brissova, PhD, research associate professor of Medicine, and MD/PhD student Rachana Haliyur are first authors of a paradigm-shifting paper on type 1 diabetes.
---
The Vanderbilt Center for Diabetes Translation Research (CDTR)
and it cores provide services to investigators
with externally funded, diabetes-related
translational research.
Read More »
---