About the DRTC
The Vanderbilt Diabetes Research and Training Center (DRTC)
is a NIH-sponsored Diabetes Center that facilitates the discovery, application, and translation of scientific knowledge to improve the lives of people with diabetes.
The DRTC highlights the research of its members by brief videos.
Click here »
 to watch DRTC members describing his/her research.
---
                                                             

SAVE THE DATE! »                       
Vanderbilt Diabetes Day                                
Thursday, November 16, 2017     
---
Annual Juvenile Diabetes Research Foundation One Walk
Saturday, September 30th, 2017
---
2017 NIDDK summer research student, Ashley Duhon, shares her motivations for studying medicine and researching diabetes.
---
NIDDK renews Vanderbilt's diabetes research grant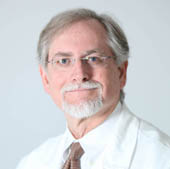 The Vanderbilt Diabetes Research and Training Center (VDRTC) is celebrating its 44th year of operation with a five-year competitive renewal of its $9 million grant from the National Institute of Diabetes and Digestive and Kidney Diseases (NIDDK) of the National Institutes of Health (NIH).
---
VUMC'S diabetes prevention program lauded by CDC
Vanderbilt University Medical Center (VUMC) Health and Wellness has received a Certificate of Full Recognition from the Centers for Disease Control and Prevention (CDC) for its diabetes prevention program for employees.
---
New diabetes technology clinic informs patients about innovations
Shichun Bao, M.D., Ph.D., along with numerous other physicians, nurses, and educators, has set up a Diabetes Technology Clinic within the Eskind Diabetes Clinic at Vanderbilt University Medical Center, where she has been testing out the newest technology in insulin delivery. Dr. Bao hopes this new clinic will better serve diabetes patients by educating them on the recent innovations in diabetes care.
---
Gifts highlight strong, lasting bonds between
patients and healers
Gratitude and validation: Michael Fowler, M.D.
An enduring tribute: Shubhada Jagasia, M.D., MMHC
Read More »
The Vanderbilt Center for Diabetes Translation Research (CDTR)
and it cores provide services to investigators
with externally funded, diabetes-related
translational research.
Read More »
---